Contact Us Today! 609-242-0063
We always find cost-effective ways to bring your landscaping project in on budget and with a finished, professional look you'll be proud of.
---
Award Winning Service

Authorized Unilock Contractor

Serving Ocean County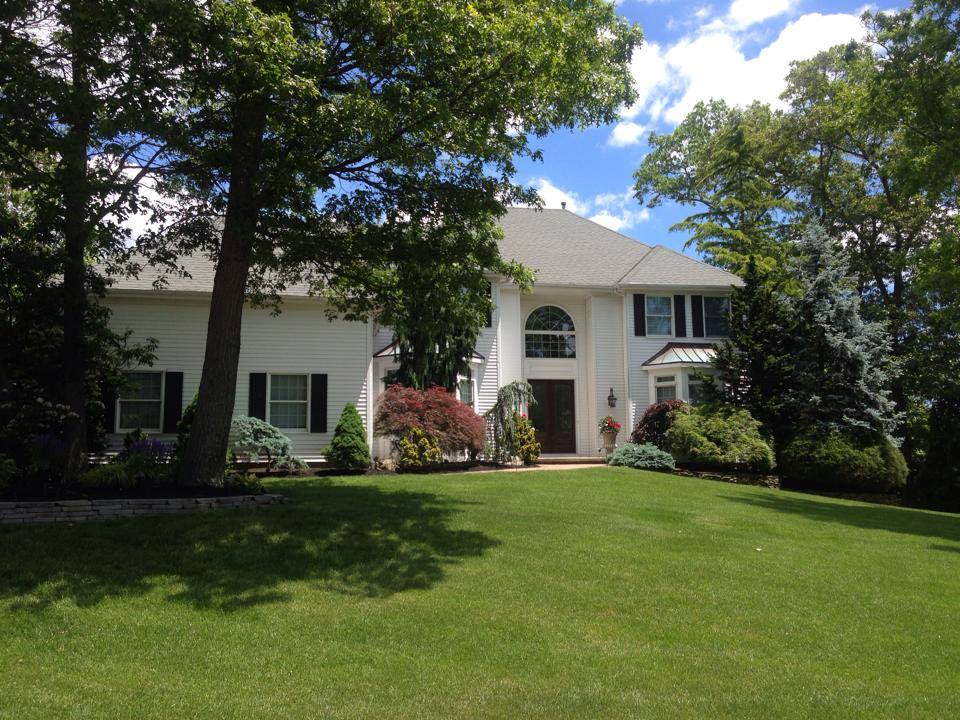 We are a family-owned business offering professional services for both our residential and commercial clients. We are fully licensed and insured and offer both manufacture warranties for materials used and labor warranties for job quality. Our year round office staff is always available to answer questions you may have regarding your project and/or account. And our crews arrive at your house in lettered vehicles and uniforms, with a job foreman on each and every site.
Because we treat every job as if we are working on our own house, Home Turf is quite successful in fulfilling our goal of customer satisfaction. Whether you are just looking for a weekly or bi-weekly lawn service or transitioning your plain backyard to an outdoor living paradise, Home Turf is the landscape company for you.
Best contractor we have hired...so happy with the job we are having them install a paver patio!

We needed to get our project done in time for the 4th. Alan promised to meet the goal and his guys worked very hard to make it happen. We are totally pleased with the timeliness and quality and we highly recommend Home Turf. We will definitely use them in the future.

This job was the completion of a job I started 2 years ago when a different contractor left me with half finished work and Home Turf bailed me out. The work is incredible, I had the opportunity to watch the install team and was impressed by their attention to detail. The team also worked around some unique scheduling and property constraints with flexibility and good humor. The new work matches seamlessly to the original work. My neighbors keep stopping by to ask who did the work!

Home Turf did an enormous amount of work. You get what you pay for and then some. Communication is very good. You talk to a live person. They went above and beyond and the property looks impeccable. They show pride in their work and took my property to a new level like it was their own. Allen and Denise are down to Earth and professional. I will never go back to my old landscape company who's work was marginal. Home Turf is on top of the job and their work is exceptional. They will be my new landscape family. If you want your property maintained with pride and detail I highly recommend.

I've had several lawn care service companies over the past 15 years. Most unfortunately went out of business due to the economy. But I have to say This is the best service I've ever had. Even my neighbors who use another company remarked on the excellent job they are doing. Thanks so much for recommending them.

Working with Alan was a pleasure, he was very professional and the work that him and his team did was absolutely perfect, we had 25 tons of gravel delivered and spread on our property on LBI. The workmanship was excellent and would highly recommend Home Turf for any landscaping needs.

The service is top notch. This is a modest property, but they leave it looking like a country club. Incredible attention to detail at an incredibly affordable price.

These guys are excellent. They completed everything I asked and then some. I was so pleased with their service that I signed a weekly contract with them. I have recommended Home Turf to all my friends and neighbors.

I'd definitely hire them again, everyone was very professional and they didn't waste any time getting the job done. I'm so happy with the result, I love it!

Home Turf gave me a great price and did a great job, exactly what I wanted. I recommend that Home Turf be on your list for the services they provide. Home Turf was 100% reliable and they took great care of us.

Fantastic job cleaning up a back yard that desperately needed it.

I'm very impressed with the workmanship, professionalism and creativity of Home Turf! I wanted to make my backyard a beautiful and functional space and Alan came in with great ideas and helped create my vision. Although the price was a bit more than I expected the quality of the material and the workmanship is well worth It! This will last a lifetime and I look forward to enjoying my backyard for many years to come.

Fall yard cleanup. We couldn't believe how diligently the two men worked. The yard was meticulous when they were done. We will definitely be using their services again in the spring.